In The Community
Emily Dickson
Emily is a local bi-athlete looking to accomplish her Olympic dream, as a Canadian Winter Games Gold medalist she is making her dreams a reality. Currently training in Canmore Alberta we proudly supported Emily with a 2016 Ford Escape to ensure her travels were safe and the cost of this expense was not a concern. Emily has traveled the world proving that small town girls can truly make it big.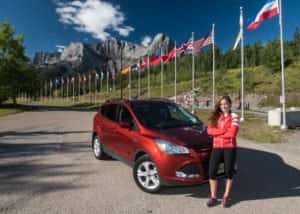 100 Days of Giving
The 100 days of giving was an opportunity given to us by a community member who was driven to illuminate the community fellowship. During the campaign 100 individuals around the community had the opportunity to donate $100 to whatever charity they desired. Through this the community opened up, with matching donations and awareness created the campaign was incredibly rewarding for many people in the community.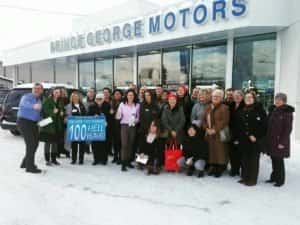 Test Drive Events 2017
Each year we partner with school and community projects to help fundraise for a variety of efforts. 2017 we supported College Heights and Kelly Road students with raising money for their graduation celebrations. The Ghana school project which is run by an outstanding group of Canadians helping to build a school in Ghana Africa, so far they have completed one stage and have provided students with a suitable structure to learn in as well as toilets. They are now raising money to build more class rooms for older students so school will continue to be a priority to the Ghana community. The library in support of raising funds for their outreach vehicle, and the local 4H group who help teach children about responsibility while taking care and showing a range of animals from chickens and rabbits to horses and cows.  During the test drive event supporters can come test drive a Ford vehicle and for each Ford test driven, Ford Canada will donate $20 up to $6,000 per event.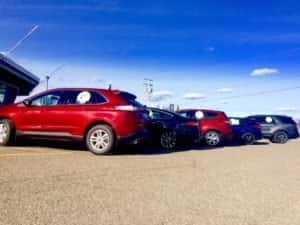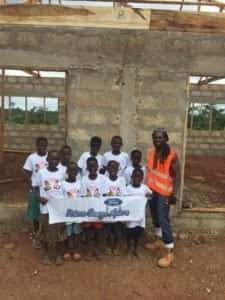 Community Caring
The employees were privileged to have the opportunity to donate $50,000 to local charities of their choice. Though the decision process took a while as there are many incredible organization to support in Prince George, 6 were chosen. We proudly donated $8,000 to the local SPCA who care for animals in need, The Spirit of the North Healthcare Foundation who work with donations in the community to help support the hospital with vital equipment required for the diversity of Northern BC,  The Hospice House who provide end of life care and comfort, The BC Cancer foundation who were advocated by Wheelin' Warriors of the North a cycling team who have been working extremely hard over the last five years to support cancer research to this day donating half a million dollars! As well as Aimhi a group that supports people with physical or mental limitations to enable them in living full lives. Finally we donated $10,000 to the local library, they have been working hard on providing the community with an outreach vehicle to bring library services to shut in's and local events. We were honoured to help each organization and learn about their incredible efforts in the community.